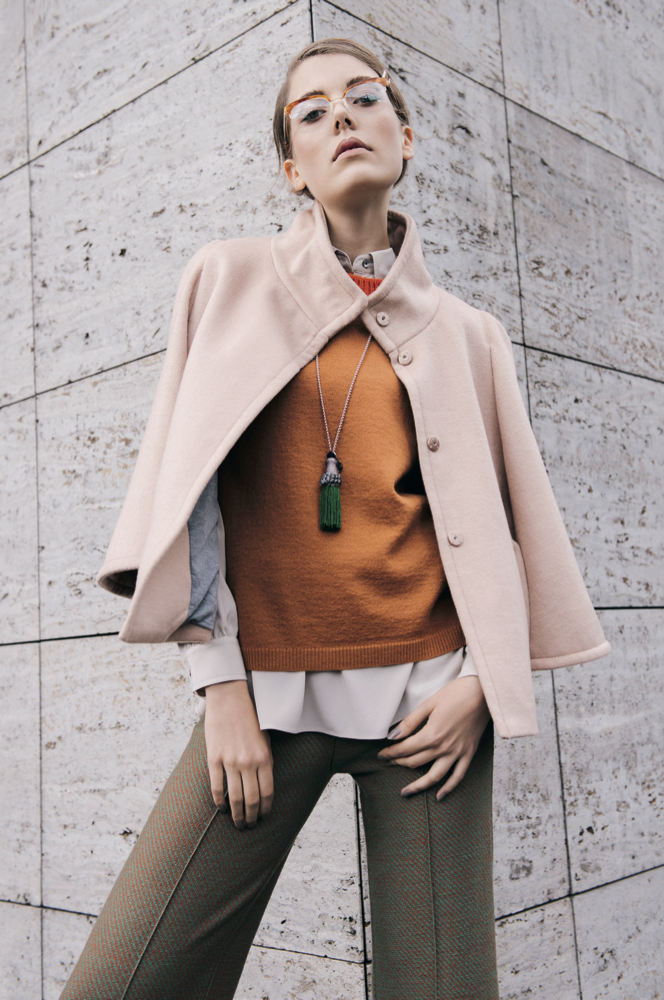 NECKLACES
Whether Boho or business style…
Unconventional and just wonderfully stylish, our Mini-Tassel necklaces lend every look an extravagant touch. Not surprisingly, fashion stylists opt for these eye-catchers.

Glam factor guaranteed: we've worked strands of shiny gold, rose gold and silver brocade into the braided necklaces and Mini-Tassels.

Style tip: combine the Mini-Tassel necklace with a long simple link chain in gold, rose-gold, or silver. Or choose to wear a top with graphic pattern and a bright-coloured Mini-Tassel necklace as a stylish accent. And you've just found the perfect outfit.

The necklace with the Tassel is all in all about 96 cm long.

BRAIDED NECKLACE - The braided necklace is about 86cm long. It has no clasp.
Apart from the Tassel, the necklace bears a round pendant of rose gold or high-polished stainless steel with an embossed logo.

MINI TASSEL - The Mini-Tassel is about 10 cm long.