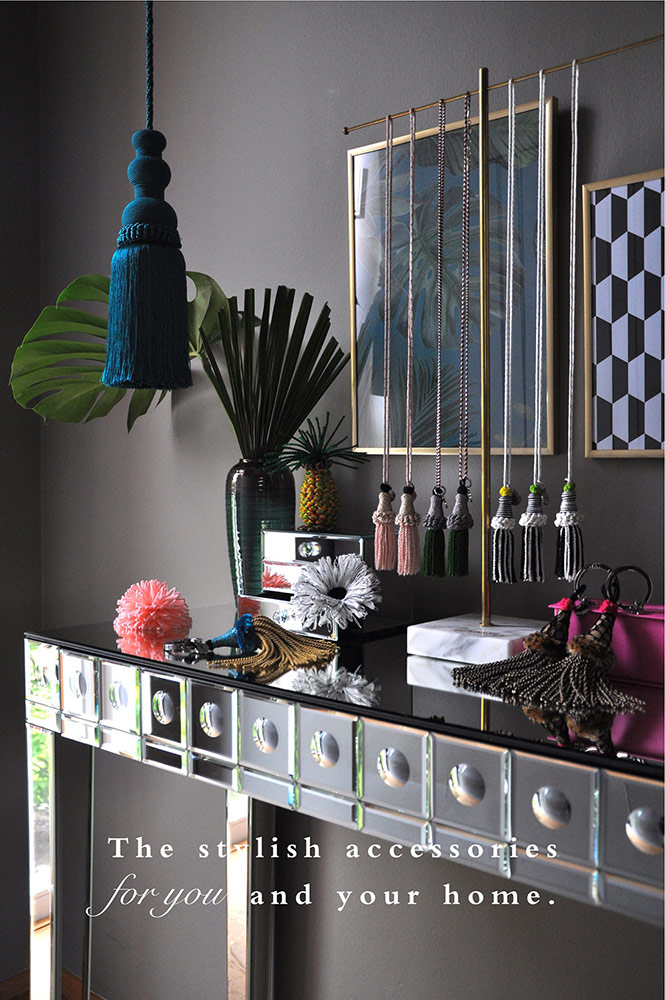 HOME
Look forward to jewelry, accessories and interior objects:
textile adornements handmade in a German manufacture!
Our necklaces, brooches, and keychains are most elegant while seeming casual and enriching every cool outfit at the same time. Enjoy the feel of velvet, touch the soft yarn loops, and let the delicate fringes slide through your fingers.
You love the mix of glamorous and modern accents in your interior? Our lovely Big-Tassel lamps lend your rooms an exquisite touch with shiny textures.
The gently worked twines are either made of pure or mixed fibres such as silk, cotton, viscose, and/or polyester. Around a lathed wooden form the twines are laced, wound, laid, knotted, crocheted, and glued by hand.
Enchanting experiments in our atelier help us find new possible applications. We'll continue to create innovative and exciting textile masterpieces for you. Promise!