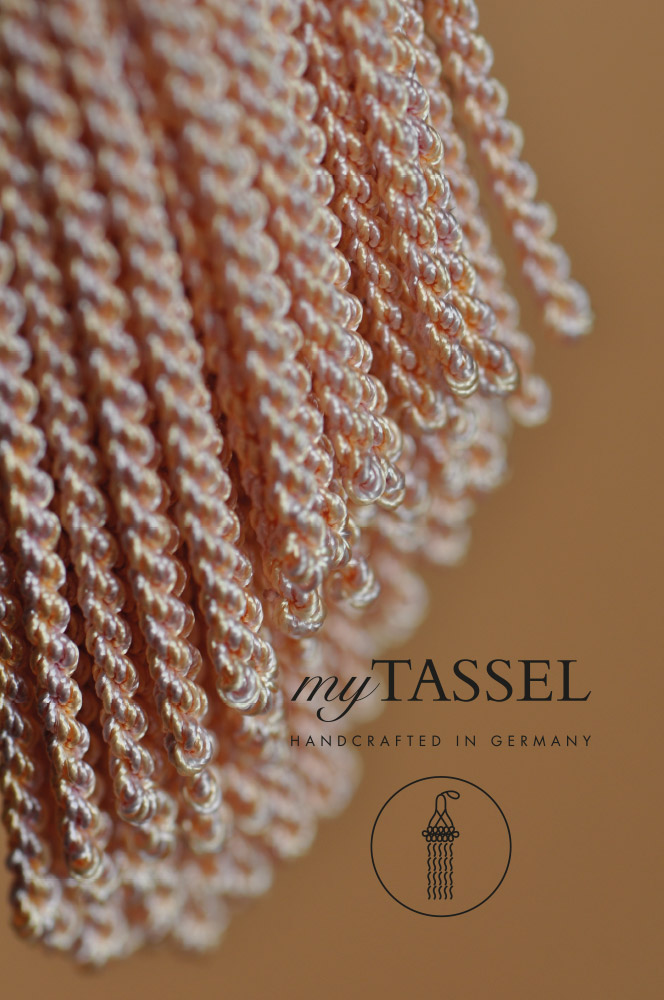 CARE INSTRUCTIONS
Each Tassel is unique and is a high quality product.
It is a treasure which should be handled with love and care.
If a single thread end gets loose, please, do not tear but just cut off carefully the end of the thread with a scissors.
If necessary, you can hang the tassel over boiling water so that the steam can reshape the tassel (Caution! Risk of scalding!).
Small irregularities can occur. They are a caracteristic feature of handicraft.