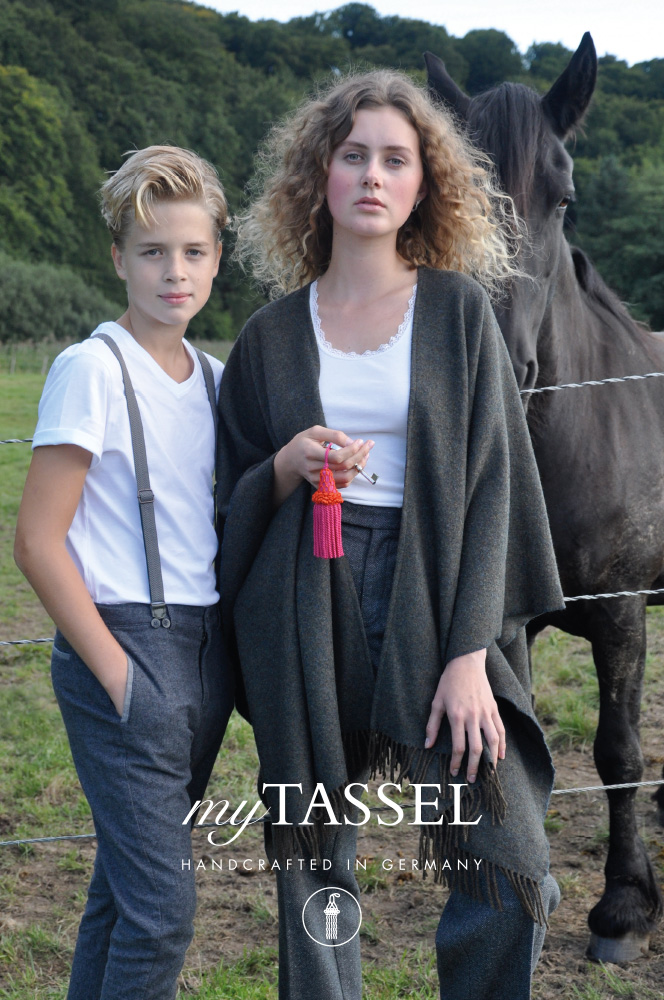 KEYCHAINS
We breathe glamour into an item of daily use – your key!
A high-quality keychain worn and shown as a jewel...
The precious Tassel will flatter your senses every single time you open your car or the door to your apartment, house, or cottage. Soft and cuddly in trendy colour schemes, sophistically manufactured with different surfaces.
This Tassel is about 15 cm long. The classic and practical clasp is a round carabiner with the "myTASSEL" engraving. Pending next to the Tassel, there is a round charm with logo engravings.
All metal pieces are made of high-polished stainless steel of a quality that resists corrosion, temperature, and acid. Hence, you can enjoy your Tassel for a long time, even if you use the keychain for your boat or yacht.
This Tassel comes with a deluxe étui: the exclusive jewellery box in pink or grey with a hand-embossed logo – made in Germany!