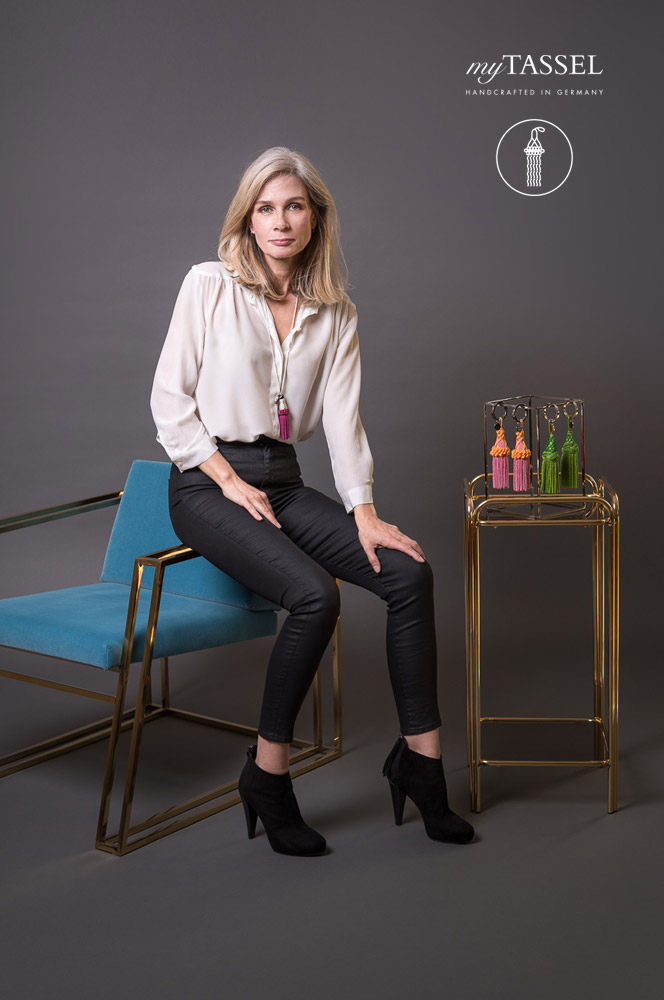 ABOUT US
I got the idea of founding myTASSEL when looking for a trim that would suit my couch. I found beautiful pieces all over the world but only in conservative, facile colours. What I wanted though was something new, fresh, and sharp – modern as well as hip.
Finally, I discovered a manufacture with the skill of creating trimmings for my world of colours. Then and there, it became clear that I would adapt this art handicraft to the 21st century with plenty of contemporary trendy compositions. This is how I integrate textile adornments into up-to-date fashion and innovative interiors.
Since I was 12 years old, I have always devoured interior design magazines and books. So it seemed only logical to do it for a living.
For five years I had lived in Amsterdam! As one of the hippest cities in the world, it offered me deep insights into the ultra-cool design scene. My sons' passports show Amsterdam as their place of birth, which they find awesome, of course. My twin daughters were born in the art and fashion capital of Düsseldorf, where we currently live and where I founded myTassel.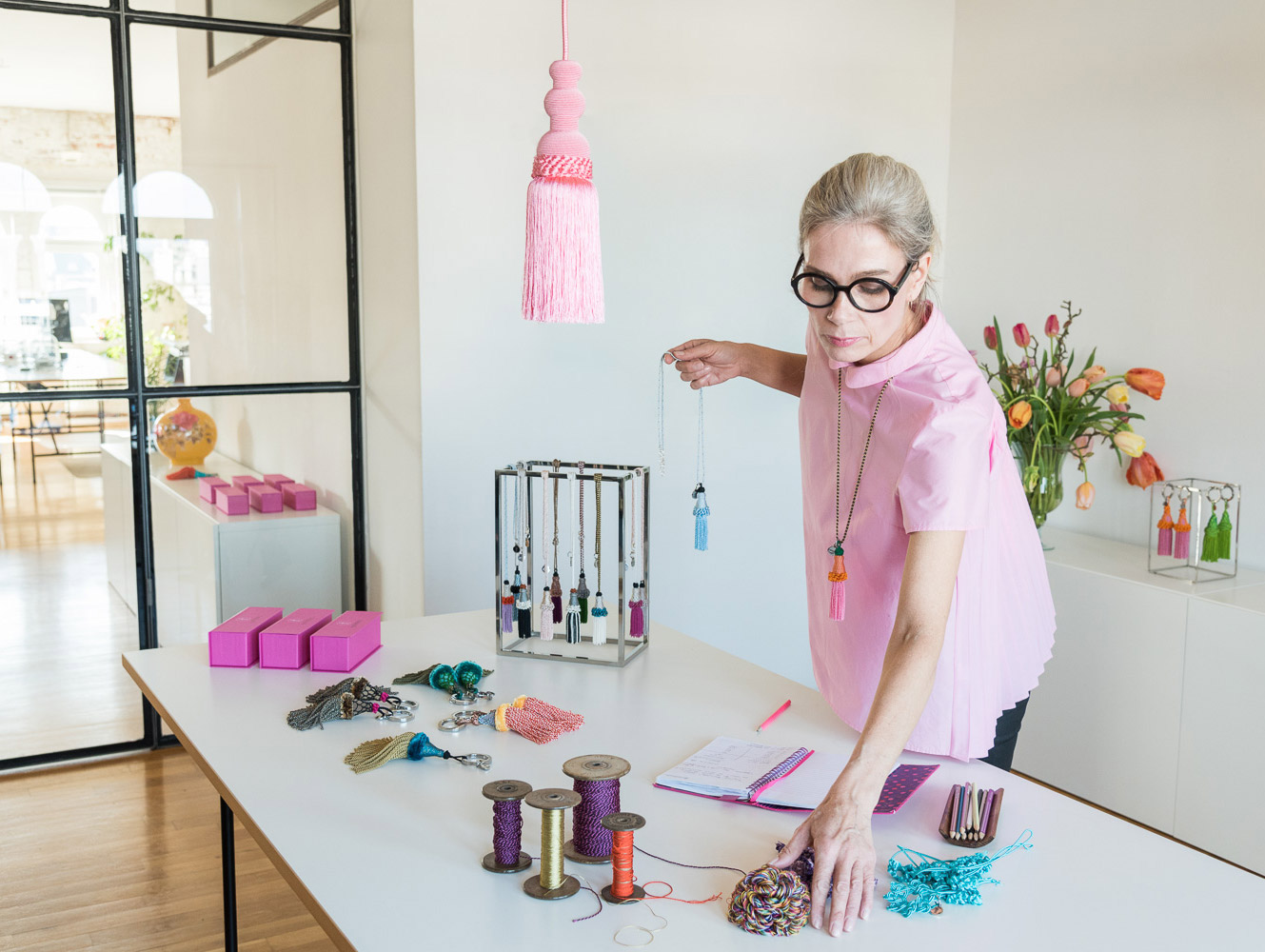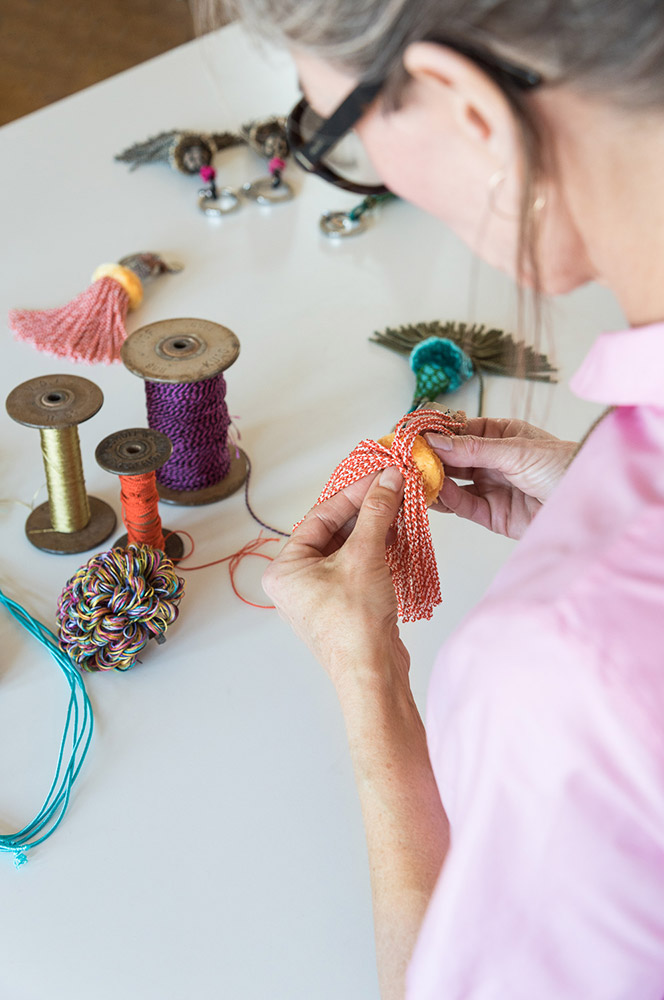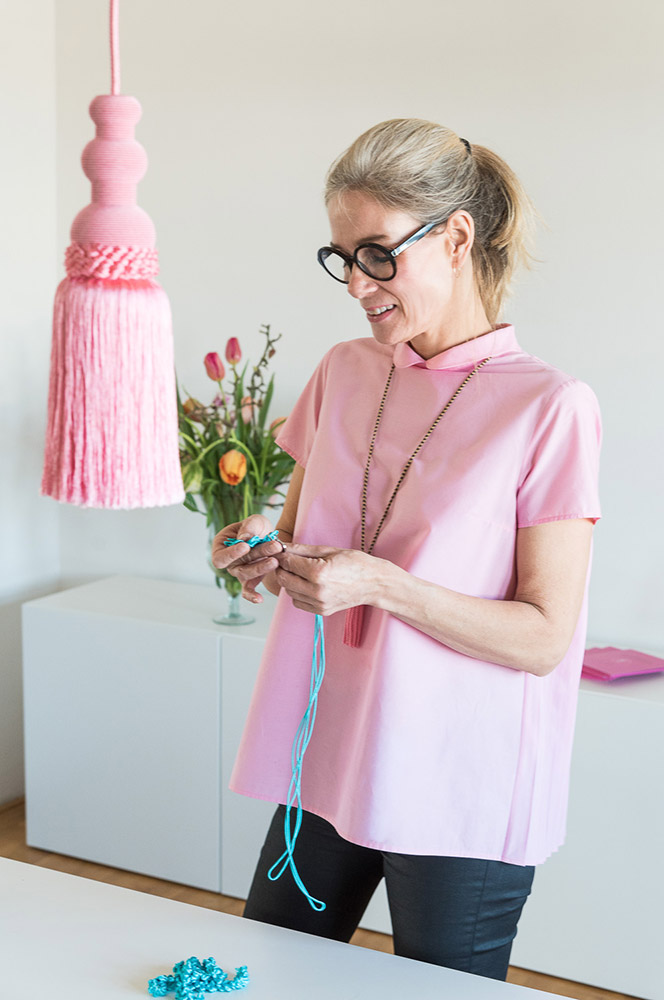 BEHIND THE SCENES
…A centuries old, almost forgotten craft that we pay homage to by giving this tradition steeped art a new contemporary outfit with the WOW factor!
Rich forms and gleaming materials combined with the latest colours and completely new functions turn classic textile adornments into the latest It-pieces: our spectacular Tassels!
Our precious oeuvres are inspired by the beauty of nature and the fascination with cultures of near and far countries. We seize on impulses from fashion and interior while reinventing historic designs.
The special thing is that our products are handmade by a German manufacture that has been creating adornments for three generations.
Our style lends classic textile adornments a modern and urban look!