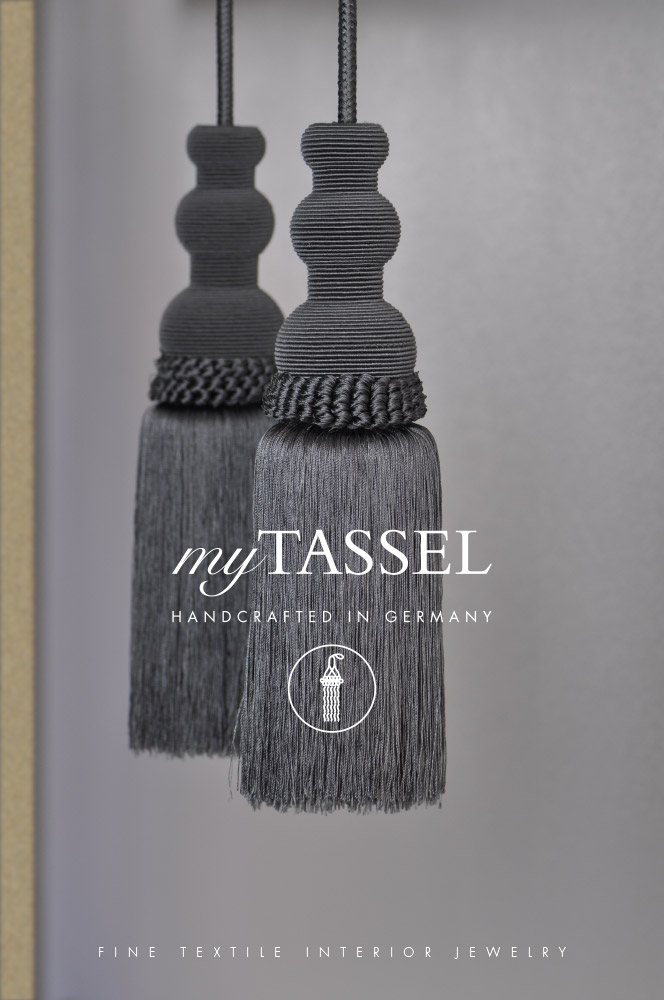 LAMPS
The lamps unite hippie elements with the Hollywood glam:
our Big-Tassel pendants.
With their cool pastel shades, the lamps complement the Scandi style. In grey they match perfectly the industrial look. Choose a soft caramel tone to suit the Flemish country look. In their bright blue and green colour schemes the lamps coquet with the elegance of New Art Deco.
Style tip: Hang two Big-Tassels – with bright neutral light LEDs – over the worktop of your kitchen. Or over a console table in your entrance hall, equipped with warm light LEDs. This way, the lamps make for a perfect and atmospheric illumination as well as an attractive eye-catcher.
BIG-TASSEL - The Big-Tassel is about 32 cm long.
TEXTILE CABLE - 3 m, 4 m or 5 m long; bipolar. On request with europlug.
ILLUMINANTS - Use LED illuminants only!!! You need one LED bulb, screw socket E27, max. 15W. Not included in the scope of delivery.